It has been 3 months and1/2 since I first moved into this gorgeous new apartment. I finally got my couch, after a long and surprisingly not so painful process of return-refund-exchange ordeal.
New couch: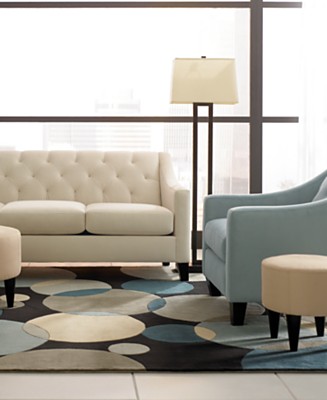 Of course... that's the Macy's demo picture. Only if my apartment is like that also...
Bedroom Dresser:
Mirrored dresser! I have always dreamed to have one of those. Finally found the one that matched my description. Vintage mirrors, hand crafted dresser. I positioned it in an angle that will reflect out my purple Calvin Klein bedding set. However, now I realize I really need to get rid of my old old college cheap dresser. It doesn't match my bedroom design at all.
So, my current wish list:
A set of two. Please. One of each side. Now it'll be completed.
Maybe... next year...